When in Rome, right? That's Rome, NY, of course, and residents will tell you that this city is full of fun activities to experience. You'll need a reliable vehicle to transport you to these spots throughout Rome, and luckily, there's a used car dealer near Rome, NY.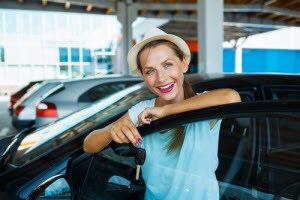 Stop by Nye Ford to explore all of our available models, or check out our inventory of used cars on our website. We're sure to have something that's perfectly suited to your needs!
All Roads Lead to Rome
Ready to experience Rome, NY in your great used car find? Head to Delta State Park for a day in the outdoors. The park offers a beach on the lake, and a huge variety of fun activities, such as hiking, boating, swimming, hunting, golf, and even snowmobiling in the winter. Set up at a campsite for a weekend, or just lay in the sun on the beach for an afternoon of relaxation.
Bring the kids along to Fort Rickey Children's Discovery Zoo to discover accessible animals that kids can get close to. Visit the petting zoo for a hands-on experience with the animals, or head to a daily show, such as the adorable Maternity Ward Cuddling Show, Snake Petting, Wolf or Eagle Owl Show, or Otter Feeding Show. The little ones will love every moment, and you'll all learn a lot on your trip.
Service Your Used Car Near Rome, NY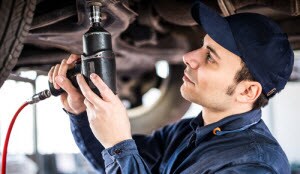 Once you've gotten behind the wheel of your new-to-you car, you'll want to be sure that it lasts for years to come. The best way to ensure that your car runs smoothly is to schedule regular maintenance appointments at your particular car's recommended intervals. Check your driver's manual for important information about your car's recommended services.
Whether you need a simple oil change or a complex engine repair, the team at our Service Center is here to help you. We stock a large variety of genuine OEM parts, so you can always trust our repairs to last. If you're more of a DIY-er, we can even supply you with the parts you need to service your own car.
Finance Your Used Car Purchase
When the time comes to pay for your used car purchase, you'll want to consult with the financing experts at our Finance Center. We can provide you with a loan that's tailored specifically to your budget. Our relationships with many competing lenders allow us to find you the best possible rate on your loan.
If you're worried about your credit score, simply fill out our online credit application, and we'll get you pre-approved for a loan before you even come to the dealership. Almost anyone can get approved for a car loan, so don't worry!
Visit Us Near Rome, NY
Ready to get behind the wheel of a vehicle from the used car dealer near Rome, NY? Choose a model you like from our large online inventory, and contact us to schedule a test drive. Soon you'll be driving around Rome in your perfect used car!