Oneida is a city in the heart of New York State that offers a little bit of everything. It features idyllic suburban homes mixed with a dash of rural scenery to make the city stand out. It has a rich history throughout the beginnings of the United States of America, and even has numerous buildings that are featured on the National Register of Historic Places. Oneida even features convenient access to I-90, allowing residents to easily get to communities like Syracuse or Utica.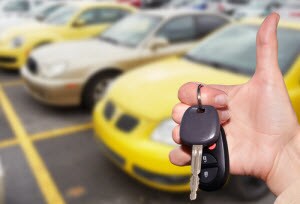 While Oneida certainly offers a lot in terms of scenery, convenience, and quality of life, getting around town may be a little taxing if you're without a set of wheels. If you're on a budget, you don't have to stress because there's a used car dealer in Oneida that can help you find the right car for the right price. Nye Ford is proud to be a part of the community!
Taking Your Time To Find Your Used Car
As a used car dealer in Oneida, we encourage anyone in the market for a used car to stop by to begin checking out their options. Of course, even though we're in Oneida doesn't mean that you have to come by just to look around. You can actually get started from home by browsing our online inventory.
Without having to leave the house, you can get a sense of what we have in stock. By viewing our inventory online, you can find the exact vehicle you want so you can be prepared for the day you see it up close. You can even use search filters to find exactly what you're looking for based on a few desired features.
A Friendly & Fun Staff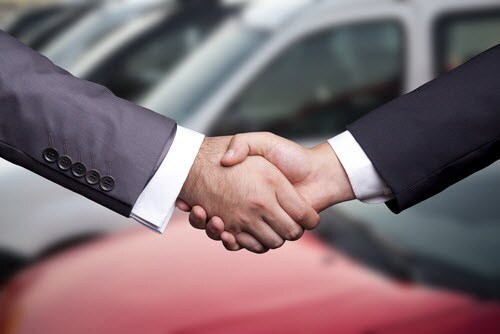 Some drivers get wary about buying a used car because of the used car dealer stereotypes. We completely understand these feelings because drivers have told us about their past experiences that left them unhappy and dissatisfied.
As a used car dealer in Oneida, we try to stay far away from these clichés and instead focus on the driver's needs. We'll take the time to get to know you so we can find you a car you want, not one that we have to get rid of. Our goal is to have you completely satisfied with the used car you choose.
Getting The Most Out Of Your Used Car
As an Oneida used car dealer, we always implore our drivers to keep up with automotive service. It's one of the best ways you can get your vehicle to last for years. Preventative maintenance is a great way to detect any small issues and correct them before they become a major problem down the road. Routine maintenance is also a wise way to keep your vehicle in suitable shape and performing at its best.
At Nye Ford, we're always thrilled to help our neighbors in Oneida find a used car that's right for them.