Locating a quality pre-owned vehicle in the Oneida, Rome, and Utica area is easy. However, you still need to carry your wits about you if you want to purchase precisely what you're looking for. We can help you prepare for your escapades in purchasing your next pre-owned automobile.
Here, we're going to target the different questions you'll want to ask when purchasing a pre-owned car or truck. We'll begin with the fundamentals, then move toward more elaborate queries you should ask. As a result of studying this article and knowing the tactics, your new-to-you car buying experience should be convenient.
Buying a Used Car near Oneida, NY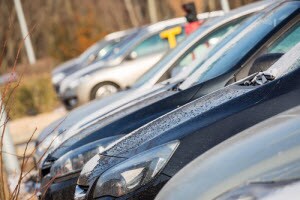 For the most powerful results, it's often a good tip to obtain your used automobile from a dealer as opposed to a private seller. Car dealerships possess the required assets to give you the most out of your experience. You can even look for recommendations about the dealer to learn the way they assisted other motorists choose a pre-owned automobile.
Questions to Ask
There are a number of questions you'll need to ask your used automobile dealer to learn just what you desire. It can be vital that you work with a basic idea of the answer before you go to the car dealer. Once you've considered your necessities as a driver, you can begin taking the procedures to obtaining a high quality used car.
What's the odometer reading? Although it might appear to be an apparent question, it's probably one of the most crucial ones you could possibly ask. By simply figuring out just how many miles the car has , you can estimate a ballpark figure of the span of time it'll keep going. A typical American drives their automobile approximately 150,000 to 200,000 miles before service turns into a burden. If, for example, the car or truck you need is close to that distance, you may have to reexamine your decision.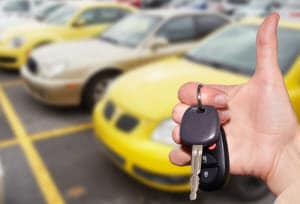 What's the vehicle's condition? You'll be able to still ask this regardless if you may have observed the car or truck. This is because "condition" is an umbrella name that implies the whole car or truck, not just its looks. Obviously, appeal is a vital key to contemplate. Still, you should also make sure the car is running without issues.
Is the CARFAX Vehicle History Report available?  Ask to see the vehicle history report if you're interested in putting cash down on the car or truck. This information will let you know of the automobile's former maintenance track record and title. It'll also show if the vehicle was in a car accident.
Will you be able to test drive it? Whether or not you happen to be selecting a used or new car, being able to test it first will be the final aspect in deciding if you want the car. When you're driving around, you'll want to keep your eye on how the automobile performs. Pay attention for any bizarre noises. You also need to take notice how the gas/brake pedals behave, and the way the steering wheel feels when turning.
By just wanting to know these kinds of concerns, you should learn as much as possible regarding the used automobile you want to pick. If you're searching for a substantial inventory of excellent new-to-you cars or trucks with a further dose of remarkable consumer support, check us out at Nye Ford-the dealership which proudly serves individuals in the Oneida, Rome, and Utica area.