A vehicle's transmission is probably the most significant pieces in an automobile. If it is properly maintained, your car or truck will be able to switch gears and develop a more dependable experience. Since it is commonly composed of a lot of elements that may be consistently operating, transmission repairs are necessary compared to other car care services. With that said, where exactly do you go to get your transmission maintained?
In Oneida, drivers stop by the repair and maintenance center at Nye Ford. With a team of skilled professions, we provide top-notch transmission repairs that are essential to a stable and smooth driving experience.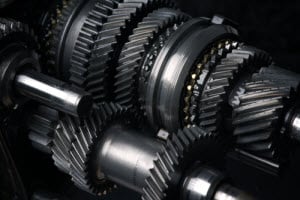 For more information on the kinds of transmission repairs you can get at Nye Ford, explore the details here.
Transmission Fluid Change Service
A typical transmission service is usually a transmission fluid change. Transmission fluid ensures its inner bits are pristine, lubed, and operating appropriately. Unfortunately, dust can collect in to the solution over time, which can make it less beneficial for your vehicle. Ultimately, old transmission solution causes more harm for the part.
And so, transmission fluid service gets rid of the dirty fluid from the transmission bin. Afterwards, they will change it for new solution. Along with these simple tasks, the system's transmission fluid filter would be be exchanged at the same time.
Flushing Transmission Fluid
Surprisingly, a transmission fluid flush is not necessarily the same task as a typical transmission fluid change. When you change out the fluid, just that fluid in the container gets exchanged. Despite this, there will potentially be soiled liquid inside of the cooling lines as well as other regions of the system in the vehicle.
When your car or truck gets a transmission fluid flush, the liquid in every little section of the device is cleared. Brand new fluid is then pushed through and loaded to the transmission. In certain cases, advanced materials are provided to support the durability.
Transmission Reseal for Leaks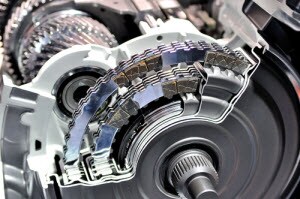 Whenever your transmission is suffering from a leak but is nonetheless functional, technicians provide you with a transmission reseal service. This repair calls for the exchange of surfaced sealed areas on the automatic transmission. This, in essence, guarantees that the car will uphold adequate material at all times.
A lack of transmission fluid makes it difficult for the performance system to shift gears. It can also lead to irreparable deterioration to many other components in your automobile. For that reason, it is necessary to repair each leak to preserve enough solution consistently.
Replacing Transmission Parts
Needless to say, there will be situations where your transmission could be damaged past repair. However, we're able to help! Here at Nye Ford, we provide affordable deals with any transmission to ensure the car's safety. Bring your vehicle right into our state-of-the-art service center, and we'll look at the system to find the malfunctioning piece. After that, we'll try to change the components that contain extreme wear to ensure your vehicle can function perfectly yet again.
In case your transmission requires services in Oneida, don't forget to bring it to the maintenance facility at Nye Ford. Our diligent professionals will do every little task to be sure the transmission continues performing efficiently for a long time.
Visit our service center in order to set up your transmission repair !