Taking care of your Ford includes providing it with scheduled maintenance. While it might demand a tiny bit of preparation, repair offers and a friendly atmosphere make everything less cumbersome.
Perhaps the primary routine maintenance is an oil change. Despite being the most common maintenance on a car, most individuals have a number of inquiries concerning why an oil change is necessary, the best time to get one, and where you can get the service done.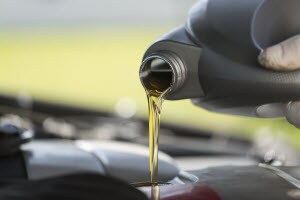 To try to assist you in making knowledgeable judgments about your Ford and discover the importance of an oil change, here are a handful of answers to a number of the consistently demanded queries regarding an oil change.
The Importance of an Oil Change
In your automobile are numerous components working together to change gears. The oil travels within every one of these devices to keep them lubed so they do not connect flat together. When they do scratch on one another, it could create problems in the same manner scraping a number of sticks with each other diminishes their quality.
Not getting regular oil changes means you don't just cause deterioration to the engine in your car, but your car won't even function properly. Just be sure to have your oil changed by a professional that understands how to handle your vehicle, such as the dedicated professionals we have at Nye Ford!
Choosing Oil for Your Vehicle near Oneida, NY
There are two types with oil: synthetic or conventional. The distinctions amongst the each are essentially cost plus schedule. Synthetic oil usually lasts more compared to conventional oil, so you can wait for a longer period of time to obtain an oil change. Alternatively, synthetic oil regularly costs approximately twice the expense of conventional, which means you should sometimes be investing the equivalent amount of money. The choice will be your own: do you wish to pay out a little more to wait for a longer period? Or lower your expenses right now and come in sooner?
When to Schedule Oil Changes for Your Car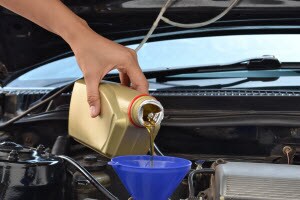 Your vehicle owner's guide details several amounts of severity for your specific driving so you can better determine when you need to have your oil exchanged. These levels are almost always regular and severe. However, if you are residing in Oneida, city traffic and frequent commutes to Rome or Utica forces vehicles into severe section-this typically puts much wear and tear to your car. How frequently you schedule your oil changed is, in fact, up to you, but you can usually recognize if you need one when your car or truck starts to be more sluggish. Or, you can talk to your local automotive specialists to receive a recommendation according to what they observe within your oil change.
Oil Changes near Me
Obtaining standard maintenance for your car is the most important act you can do to maintain its good condition.
Throughout Oneida, Rome, and Utica, a suitable place to get an oil change is Nye Ford. With quick repairs, reasonable rates, and a team of experienced experts, we're able to ensure your car or truck receives the oil changes, services, and repairs it needs. And so, if you'd like an oil change, give us a call to schedule your maintenance and repairs right now!