At Nye Ford, we're always happy to help drivers find a vehicle that they love and can rely on, as well as support our community. So, we're happy to announce that we're proudly supporting the Guardians of Freedom Memorial statue. While we're proud to get involved with building this important memorial statue, we encourage our friends, family, and drivers to get involved, as well.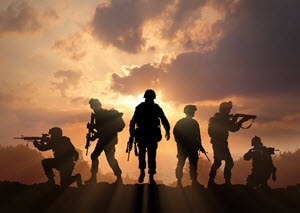 Showing Support to Military Dogs
The Guardians of Freedom Memorial will be a statue of Marine Sgt. Adam Cann with his military working dog, Bruno. Not only was Bruno a friend to Cann, but he was trained to sniff out bombs and IEDs (improvised explosive devices) to help prevent such devices from killing soldiers. Cann was killed in action on January 5, 2006 by a suicide bomber in Iraq, making him one of the first K9 handlers killed in action since Vietnam. Bruno continued to serve in active duty after he recovered, but in 2011, Bruno passed away.
To honor not only Sgt. Adam Cann, but also Bruno, Legislator John Brezinski has been heavily involved in helping raise funds to build a memorial for these two in German Flatts Town Park. While Cann wasn't from the area, Brezinski feels that military dogs are the unsung heroes of war, and they also deserve recognition. The plan is to erect a bronze statue of Cann and Bruno to serve as a memorial for all military dogs who lose their lives in the fight.
Why the Guardians of Freedom Memorial Is Important
Everyone loves dogs. They're wonderful animals who love and appreciate their masters. Of course, that doesn't compare to the bond between a service dog and its handler. These service dogs endure a lot, and sometimes even die during their service. It's about time that they get the recognition they deserve.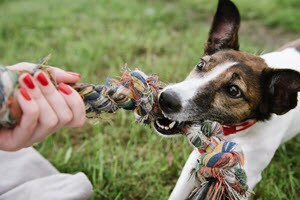 Nye Ford Is Happy to Help
At Nye Ford, we try to do everything we can to help out our community through various drives and fundraisers. In order to show our support for the Guardians of Freedom Memorial, we're donating a portion of the proceeds from all of the Ford vehicles we sell that'll go to help construct this memorial statue. We hope to help raise enough money to see this project through so our area can have a memorial for service dogs who have given their lives to fight for the United States.
We believe in this memorial, because at heart, we're all dog lovers. These dogs give their lives to protect our soldiers, so they need to be recognized for their efforts, and there's no better way than a memorial statue for local citizens to admire and pay their respects for these courageous dogs that help keep our country and our soldiers safe. At Nye Ford, we're simply honored to help make this statue a realization.