Welcome to Nye Ford's library of car comparisons! On this page, you'll find a selection of automotive research tools comparing the Fords in our lineup to their top competitors. We hope that drivers across Rome, Utica, Oneida, and beyond find them helpful when they start searching for new Fords.
Why Read Ford Car Comparisons?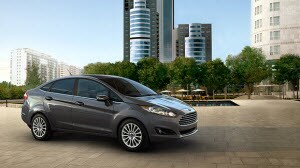 Today's car shoppers have more options than ever. Having so many options is exciting, but also makes it difficult to find a vehicle with the features, amenities, and design you're looking for.
Due to the seemingly endless options for modern cars, it's important to read vehicle comparisons. They're a great way to learn about the extensive selection of cars, trucks, and SUVS in today's automotive marketplace. Whether you're interested in a commuter-friendly sedan or a full-size family hauler, comparisons are designed to provide the information you need to narrow down your search.
Educating yourself before you visit a dealership also ensures you drive away with a car, truck, or SUV that specifically meets your needs.  By reading our comparisons, you'll be able to identify a vehicle with the design, safety features, and technology you're looking for.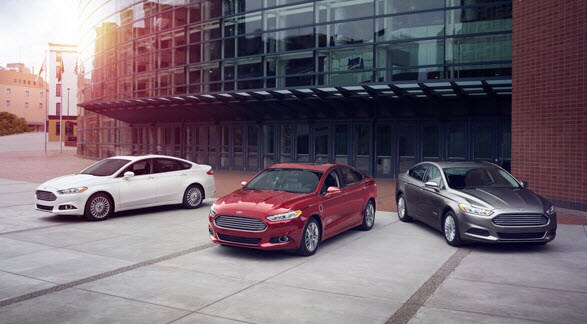 You'll find each of our Ford comparisons posted on this page. Read as many as you'd like before visiting the Nye Ford showroom for a test drive. Of course, if you have any questions along the way, please feel free to reach out to us online or stop by our showroom.
Read our Ford Comparisons!
Whether you're just starting the automotive research process or on your way to a dealership for a test drive, we encourage you to read our Ford comparisons. Our comparisons are a great way to learn how each Ford stacks up to the competition, and reading them can give you a better idea of what kind of car you're looking for.
Any questions about our Ford vehicle comparisons? Don't hesitate to reach out to Nye Ford, proudly serving drivers across Rome, Utica, Oneida, and beyond.
Hours
Monday

9:00 AM-6:00PM By Appointment Only

Tuesday

9:00 AM-6:00PM By Appointment Only

Wednesday

9:00 AM-6:00PM By Appointment Only

Thursday

9:00 AM-6:00PM By Appointment Only

Friday

9:00 AM-6:00PM By Appointment Only

Saturday

10:00 AM-4:00PM By Appointment Only

Sunday

Closed