Welcome to the Nye Ford technology review library! Our goal is to provide helpful resources and guides to our drivers in the Oneida, Rome, and Utica area who are taking the time to research the vehicles that they're interested in. While our vehicle reviews can give you a decent overview of your preferred Ford model, our technology reviews are more focused on the sophisticated features and systems that you can find in the Ford lineup.
Our Ford Technology Reviews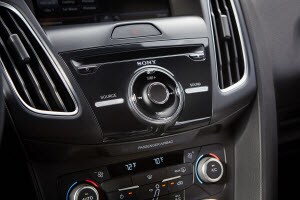 Technology evolves rapidly, and as humans we're all just trying to keep up. This is especially true with vehicle technology. Today's cars come with some fairly advanced systems, so these technology reviews are crucial in helping you see what kind of features and systems are equipped in your ideal Ford model.
These articles break down into a few categories, notably entertainment technology, safety technology, and convenience technology. Features like infotainment systems, voice recognition, and even rear view cameras come in a few cars, and these articles let you know what these systems can do. You may even read about a certain piece of technology that you want in your next car.
How Our Technology Reviews Can Help
When you're in the market to buy a new car, you're probably conducting a lot of research. While the reviews and guides that you come across may be helpful, they're probably not that in-depth when it comes to certain vehicle components, such as technology. Our technology reviews are highly detailed when explaining systems found in cars that pique your interest, such as the SYNC® system, rearview cameras, or even a tire pressure monitoring system. By learning about these features and how they work, you're on your way to learning as much as you can before making your decision.
Do I Need to Read These Reviews?
Our technology reviews are merely here as a resource for drivers who are looking for more information about the features that are available in a car they're considering. You don't have to read them, but they can be informative if you're currently researching your next car. All you have to do is look to find the model you're interested in, click, and learn all about its technology features.
At Nye Ford, we're always happy to help drivers from the Oneida, Rome, and Utica area learn more.