Welcome to the Nye Ford safety features review library! As a Ford dealership that proudly serves drivers all over the Oneida, Rome, and Utica area, we try to cover all the bases so drivers can learn as much as possible so they can make the right decisions about their next vehicle. While our car reviews and comparisons cover the basic overview of the vehicles, our safety feature reviews go in-depth to cover a particular vehicle's comprehensive suite of safety ratings.
Our Safety Ratings Reviews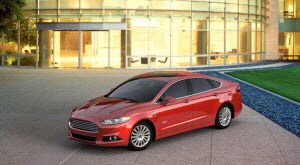 These safety ratings reviews showcase the important components that are equipped with the vehicle you're interested in. We take a look at the passive and active safety features to show you the different systems that are featured in your favorite Ford. We even showcase how these different systems and features work so you can understand the levels of protection they offer to you and your passengers.
How These Safety Feature Reviews Help
Before you buy a vehicle, you're probably doing extensive research to make sure you're on the right track when it comes to selecting your next ride. However, it could be a vehicle that you unfortunately end up crashing. If so, you'll want to know what kind of protection it offers for both you and your passengers. We take a detailed look at our vehicles' safety amenities to show you what to expect with these vehicles.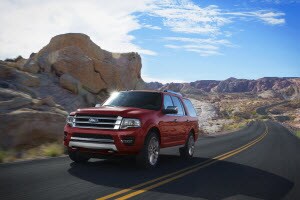 We go over the braking systems and the unique features designed to keep you in control. We also cover the airbag systems and any exterior body designs that will help absorb anys type of collision. We also cover some of the latest advanced safety features like post-crash systems, rearview cameras, and even driver-assisting technology features. By learning about these systems, you can decide on the right vehicle based on the protection it offers.
Do I Need to Read These Pages?
These pages aren't mandatory reading. They're simply here as a helpful resource to drivers who want to learn as much as possible about a vehicle before they take the next step toward buying or leasing it. These pages are especially important when buying the next family car. You'll want to make sure that every one of your passengers is protected at all times. So, if safety is something that's important to you, you can get started by looking for a model you're considering so you can see what it offers with its safety features.
At Nye Ford, we're happy to help drivers from the Oneida, Rome, and Utica area learn more so they can make the right choice.
Hours
Monday

9:00 AM-6:00PM By Appointment Only

Tuesday

9:00 AM-6:00PM By Appointment Only

Wednesday

9:00 AM-6:00PM By Appointment Only

Thursday

9:00 AM-6:00PM By Appointment Only

Friday

9:00 AM-6:00PM By Appointment Only

Saturday

10:00 AM-4:00PM By Appointment Only

Sunday

Closed