It happens to most drivers at some point in time, and it may happen to you as well. You get a letter from the manufacturer of your car, or you see a report online or on the evening news about a recall. Though you can take your car into a local dealer and have a known issue replaced at no cost, far too many people across Oneida, Utica and Rome are ignoring these important recalls.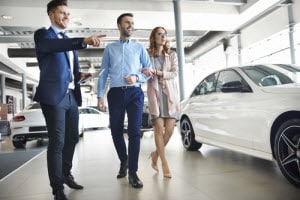 They might feel they're too busy to take their car to their local Ford dealer, or they think it's just someone, somewhere being overly cautious and it's not a big deal. In truth, recalls are issued for good reason and shouldn't be ignored. Discover the importance of keeping an eye on Ford recalls put out for your vehicle, where to go to have them fixed and why you shouldn't ignore them.
What Is a Recall Alert?
Recall alerts are notices that auto manufacturers put out to let car owners know about a potentially serious issue with their vehicle. Most recalls are directly related to problems that affect the safety of your car. They're part of due diligence on the part of the manufacturer, who is required to take steps to notify you of dangers with their product, and offer repairs.
Why Are Recall Alerts Important?
If you get or discover a recall alert, it's important to get your car into the shop to have it repaired. While some recalls don't represent an immediate issue, others do, and even the less serious ones indicate a potential problem that could become serious in the future. At best, a recall alert puts you on notice that if you choose not to have the problem addressed, the responsibility is on you.
In addition, it costs you nothing but some time to have a recall taken care of. You drop your car at the dealership, they fix it for free, and get it back to you. You'll have peace of mind knowing that the problem has been fixed, and you won't have to worry about problems from that issue in the future.
How Do I Find out about a Recall?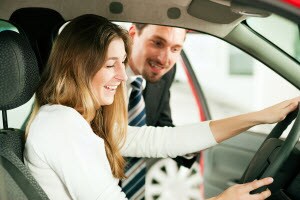 If you've purchased a new car right from your Utica, Rome or Oneida Ford dealership, you'll get a notification straight from the dealer as soon as a recall is issued. This notification will include information about the specific problem, and any steps you need to take to have it fixed.
If you are driving a used car, you'll want to do some work to keep up with any recalls issued, as manufacturers will periodically release information about older model cars. About 25 percent of all vehicles have open recalls, according to the NHTSA.
One outstanding source of information about recalls in general - and specific recalls for a number of vehicles - is the NHTSA's recall website. Here you can research any and all recalls and investigations as well as the recommended fixes.
Recall Repairs at Nye Ford
If you're driving any Ford vehicle in the local region, Nye Ford has a complete service center and we're glad to address any recall repairs you may require. Our technicians are specially trained and certified to work on Ford vehicles of all models and years, using factory original parts. Contact us online to make an appointment today!