When you buy a new car, it's absolutely essential to stay on a regular schedule of routine maintenance. Any driver in the Oneida, Rome or Utica areas can tell you that, with the shifting weather in the northeast, keeping your car up to date on inspections, oil changes, mechanical check-ups and tune-ups is vital to making sure it keeps getting you to where you need to go and when you need to get there.
When to Seek Maintenance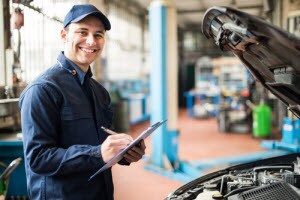 However, it can be confusing to know when to seek maintenance. There is information regarding your maintenance schedule that you receive when you purchase your car, but it can be challenging to keep track of it. Similarly, digging through the owner's manual or searching randomly online is not always ideal or informative.
Knowing when to schedule your car for regular upkeep doesn't have to be stressful, though. It's great to have a resource where you can go to look up your specific make and model of car to see not only when your car is due for maintenance but what maintenance should be covered at each interval.
Nye Ford Maintenance Schedules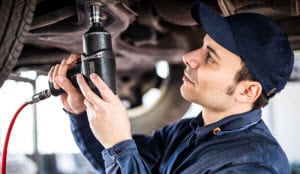 At Nye Ford. we're here to provide all of the helpful resources we can for our Ford customers. Whether you're driving a brand new F-150 or a 2010 Ford Focus, we're on a mission to provide information about the ongoing maintenance needs and scheduling of any Ford model we sell. Our certified Ford technicians are here specifically to take care of all of your maintenance and repair necessities, from tire rotations to tune-ups, and guarantee your Ford vehicle runs like new for many years to come.
Routine maintenance can keep your vehicle running smoothly by taking care of the basics, like proper lubrication and clean oil levels, as well as catch potential problems on the rise, addressing them before they turn into major and expensive issues.
If you're looking for information about when your next scheduled maintenance might be, check our complete schedules for a range of Ford cars, trucks and SUVs below!