The town of New Hartford, NY, is the largest suburb right outside of Utica, and is home to more than 22,000 people. On top of the ideal neighborhood that outline the town, New Hartford features a bustling town center with a variety of small businesses and restaurants, as well as a designated area for shopping. Even though the Central New York Regional Transportation Authority helps New Hartford citizens get around town, most drivers prefer to get around in their own reliable and capable vehicle.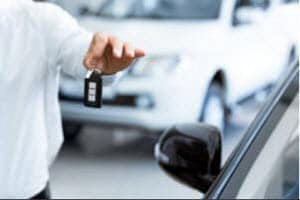 But if you're currently looking for the right vehicle, you can easily find a Ford dealer near New Hartford with a variety of different models and body styles to choose from. Of course, you don't even have to head over to Nye Ford to get a sense of what you're looking for since our entire inventory can be viewed online!
Browsing From Home
Even though we're a Ford dealer near New Hartford, you can use your computer to browse our inventory of new and pre-owned Ford models without having to leave the house. Not only will you save time by doing the leg work at home, but you'll be able to check out models like the fun and efficient Ford Focus, the spacious and agile Ford Escape, or even the rough and tough Ford F-150, along with a variety of other models we have in stock. That way, you can have an idea of what you want before you head to our dealership.
Making a Wise Choice
As a Ford dealer near New Hartford, we're very familiar with the car-buying experience. We know that the one thing that can ease the stress of making your decision is by researching the models you're interested in. Luckily, we offer free research materials to our drivers who want to make an informed decision regarding their next set of wheels.
Our vehicle reviews can be extremely helpful in allowing you to learn about what your favorite model offers, and what kind of power and features you can expect. Our vehicle comparisons show you how your Ford models stack up against the competition. By throwing two similar vehicles into the mix, you get to see how they differ and which one offers you more.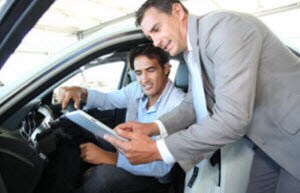 Helpful Assistance & Service
When it comes time to head to our Ford Dealership from New Hartford, you'll be relieved to know that we have a friendly and helpful staff that can guide you every step of the way. A member of our team will take the time to get to know you while taking you around the showroom. When you find the model and trim you're interested in, we'll give you the chance to get hands-on experience.
Taking the test drive is one of the best ways to figure out if a vehicle is right for you. With your hands on the wheel and your foot on the gas, you'll be able to see what the model is capable of. While returning to our Ford dealership, you'll be able to say with total clarity if you're currently driving your next car.
Nye Ford is always happy to help drivers from New Hartford, NY, find a vehicle they can rely on. Browse our inventory and come by and see us when you're ready to begin your journey towards your new Ford.