Choosing a car or truck, especially when it comes to a driver's first time, is a great purchase that can be stressful for some. There are lots of strategies you should research when determining to buy or lease an automobile, especially considering the fine print is often difficult to browse through.
At Nye Ford, we present our respected consumers in Oneida, Rome, and Utica with the optimal information on buying or leasing to allow them to make the most informed conclusion.
What Is a Car Lease?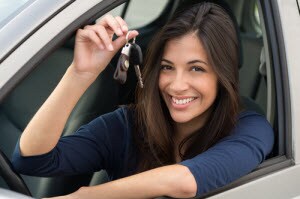 When leasing, car consumers don't own the car or truck they select. Instead, you are required to send back the automobile after having a specified time frame-often 24 to 36 months-should you not buy it when the rental period expires.
Initial charges for car or truck leases normally include a security deposit, down payment, first month's payment, taxes, and registration. Through the lease length, payments are usually far lower compared to loan bills, especially considering you are only paying for the vehicle's decrease in value throughout that term.
There is also a restriction on the total number of miles you're allowed to put on the vehicle whilst you're leasing. Additionally, you'll be responsible for paying for any damage done to the car over your lease term. Often, individuals are only allowed to put 12,000 to 15,000 miles on the car when leasing it. Unless you wish to purchase the automobile after the time period, you cannot modify the vehicle or make any  transformations.
If you aren't mindful, damage fees might amount to a major expense at the conclusion of your car's lease, so it's advisable to keep receiving normal inspections and scheduled service.
Buying a Car or Truck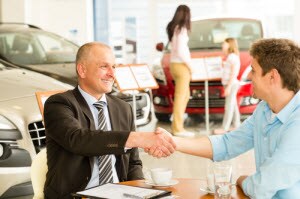 After the purchase of a car or truck, you don't any obligation to the store for mileage inside a specific period or any car damages. You will be able to customize the vehicle and put on as many miles as you wish. Plus, you will not be charged for its use. Any damage, however, might reduce the car's trade-in or resale value if you opt to finance a different car or truck.
You'll potentially have to pay a down payment, taxes, and registration beforehand. The loan payments will be costlier rather than lease payments since you must pay the total cost of the car.
When you're finished paying your car loan, you'll have created value or the automobile's worth more than your balance.
Buying vs Leasing near Oneida, NY
Commonly, your finances will likely determine whether it's more cost-effective to buy or lease a car. Nye Ford's financial center assists you in evaluating whether financing or leasing makes more sense given your budget.
Leasing is a wise choice if you do not desire to make a long-term investment in a car or truck. Plus, it's usually price-efficient as long as you don't drive excessive miles over a specified number of miles. Another benefit of leasing is that your own financial allowance is equipped for decreased payments over the specific time period.
Purchasing a car or truck is best if you would like ownership equity or if you wish to preserve your automobile for a long time. If you have a knack for customization, the desire to take long road trips, or the budget to pay for the costlier payments, then purchasing a vehicle would be the more beneficial route in your case.
Nye Ford has a vast selection of new and favorable cars or trucks to select from. If you are thinking about buying or leasing a new car in the Oneida, Rome, or Utica area, check us out to schedule a test drive with the automobile you prefer. Stop in today-we look forward to assisting you!