Your car battery stands out as the launching tool for the whole motor. Without it, your vehicle would be missing out on the spark of electricity that starts everything. That is why at Nye Ford, we know it's incredibly important that you simply keep the battery in good shape and that you get it inspected frequently. Failing to book just one routine service appointment at your local service center may get you stranded in Oneida, NY. Find out more from our expert service team.
Battery Repair and Replacement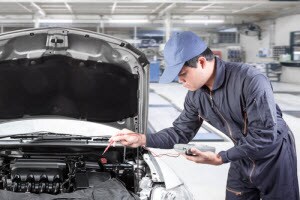 Even though the most significant-and inevitable-battery service you'll need is a battery replacement, there are other minor repairs your car will benefit from, including:
Battery inspection
Battery recycling
Battery power output test
In addition to these types of repairs, there are some extra services you need if the battery itself isn't the issue. There may be a future problem with the electricity cable connections, the alternator, or even the starter engine. When there's trouble with these other systems, our highly skilled mechanics can treat the problem as soon as possible.
Battery Repair Service You Can Rely On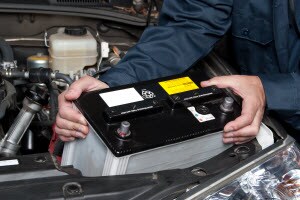 At Nye Ford, we're dedicated to thorough repairs completed in a quick yet efficient manner. That way, you can get back on the road in no time. Our specialists are able to diagnose and repair any problem the car has. Furthermore, our friendly service pros can answer any question or concern about your car's repair or routine maintenance.
Explore Battery Maintenance Service
The team at Nye Ford is focused on providing you with the important information to keep your car looking and running like new. So, look at the handy pages right here to obtain answers to all of your major concerns. Want to know when the time comes to schedule a battery repair? Check out this page. Want to learn when that service has to be carried out? We have a simple solution for that also.
Do you have something we haven't taken care of here? Feel free to get in touch with our excellent service team or use our online tool to schedule a battery check-up.